DDCUS Announces the 2023 Art Collective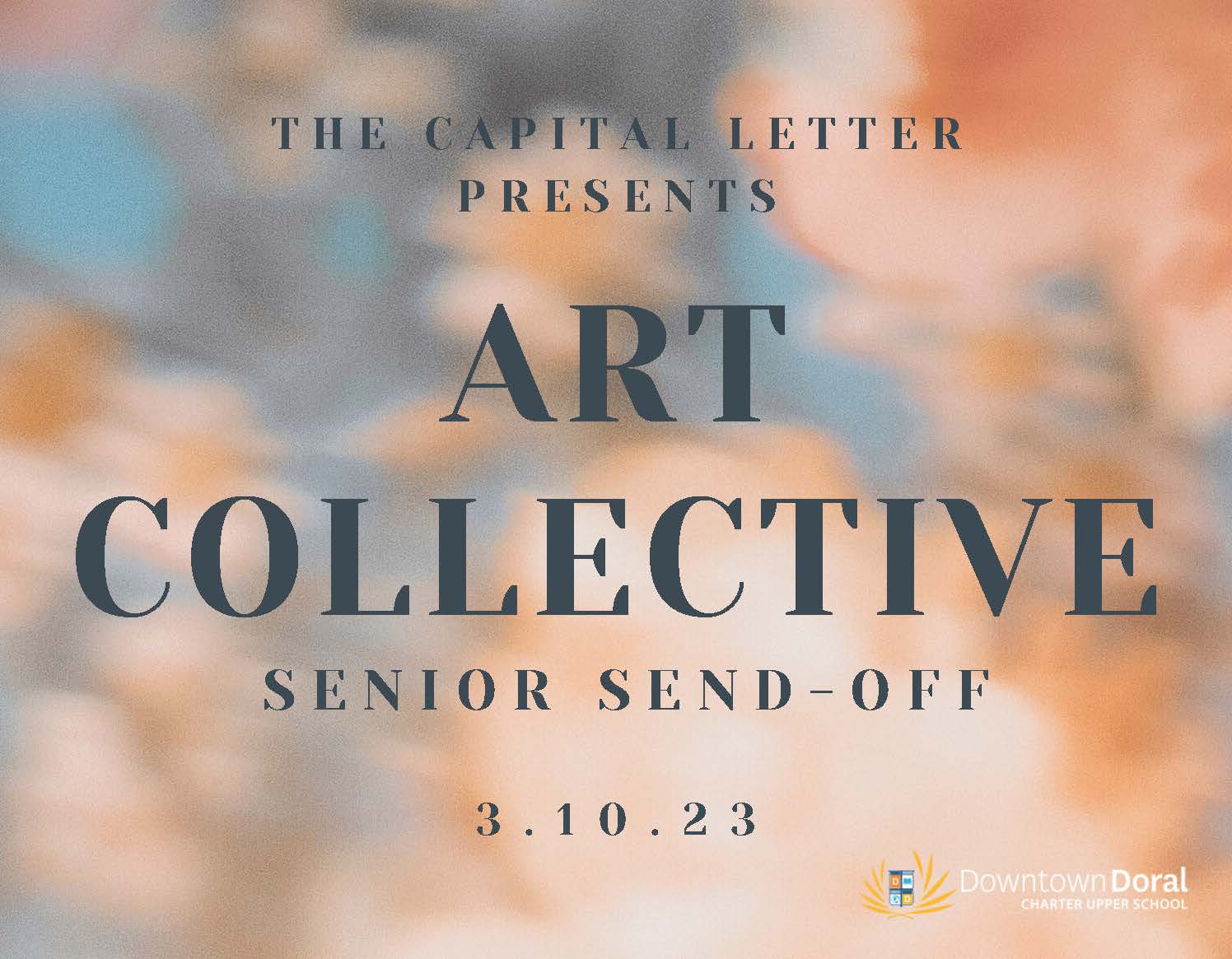 DDCUS Announces the 2023 Art Collective: Senior Send-Off offers performing, visual, and written arts to Doral community to commemorate its first graduating class.
Doral, Florida – Downtown Doral Charter Upper School's Art Collective will honor the 2023 graduating class in its Senior Send-Off on March 10, at 6:30 p.m.
Gallery doors open at 6:30 p.m. Performances begin at 7:15 p.m.
Held in collaboration with DDCUS's Art Department and its literary art publication, The Capital Letter, the event will take place in DDCUS's dining room, and will be open to students, faculty, and the public. These performances are the result of a year-long initiative by students and faculty to support and promote DDCUS's artistic pursuits.
In addition, DDCUS's first graduating class will be honored at the special event. All ticket sale proceeds and donations will go to the inaugural David Scott Isenberg Art Collective Fund which will be announced that evening.
Ticket & Donation details:
Tickets will be limited to VIP, Preferred Seating, and General Admission.
Tickets may be purchased through http://go.rallyup.com/artcollective2023.
Donation opportunities are accessible through the link.