Downtown Doral Launches New, Exclusive VIP Program for Residents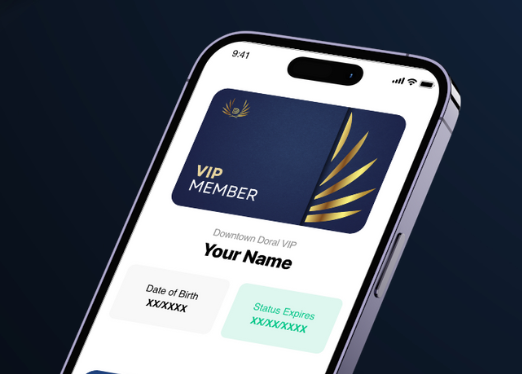 Excitement is all around in Downtown Doral as this leading lifestyle center unveiled its highly anticipated VIP program on Wednesday, September 6th. Set to revolutionize the way residents experience this vibrant community, the Downtown Doral VIP program is designed to elevate the living experience for its residents, offering a plethora of exclusive perks and privileges that will allow residents to extract more from their lifestyle.
One of the standout features of the VIP program is the access to exclusive benefits from Downtown Doral's restaurants and retailers. Residents can look forward to tempting discounts, ensuring they can savor the flavors of their favorite eateries or shop for the latest trends at unbeatable prices.
But that's not all—VIP members will be at the forefront of the vibrant social scene in Downtown Doral. They will receive special event invitations, granting them access to exclusive gatherings, launches, and parties, where they can mingle with fellow residents and make lasting memories. These events promise to add an extra layer of excitement to life in Downtown Doral, creating unforgettable moments for residents and fostering a strong sense of community.
To access these incredible benefits, residents can conveniently apply for their VIP Card directly within the Downtown Doral App, which is available on the Apple App Store and the Google Play Store. The application process is simple and quick—and the VIP card is digital, so there is never a need to worry about leaving home without it. Residents need only provide their home address and their birth date. Applications are reviewed and approved within 2 business days. After their VIP card is active, residents can explore the many VIP perks available to them instantly within the app. Members are encouraged to check the app often as perks and benefits change throughout the year.
As the only lifestyle center of its kind, Downtown Doral, with its new VIP program, is set to redefine living in this remarkable community. It will enhance the value of living, working, playing, and learning in Downtown Doral.
For more information on the Downtown Doral VIP Program, download the Downtown Doral App on the Apple App Store