Office & Retail
The corporate park features five Class "A" office buildings, offering distinctive architecture, environmentally-friendly design, elegant finishes, multiple amenities, lush landscaping, and an award-winning property management.
Doral has the highest employment concentration in Miami-Dade County and is home to large corporate tenants like Carnival Corporation, the Miami Herald, Univision, and the Federal Reserve. The Offices at Downtown Doral are within immediate proximity to the City of Doral's Government Center. Tenants at the offices at Downtown Doral have ample parking, can walk to the shops and restaurants at Downtown Doral, and are in proximity to major highways, traffic arteries, and public transportation.
Demographics
POPULATION
Current Estimated Population
Estimated Population at Buildout
Audience
Current Estimated Population
Multilingual and Multicultural
26,314
Household Income
Hispanic
Estimated # of Customers
2 million
Comparison to Cityplace Doral
Estimated # of Customers
67.2k
Estimated # of Visits
184.9 million
Comprehensive Property & Tenant Marketing
Downtown Doral is home to a year-round calendar of events that includes a range from ongoing pop up activations to seasonal to holiday-themed attractions to large-scale community events. The retail center in particular features:
Fitness and wellness classes
Food and beverage workshops
Mommy and me classes
Children's programming
Private concerts
Spring photos with the Bunny
Florida Car Marathon Car Show and Block Party
Trick or Treat Down Main Street
Networking events
Nonprofi t and cultural events
Holiday Central (Christmas-themed pop up experience)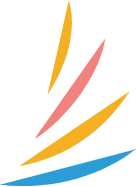 Testimonial
From Patrick Morey, Centurion Restaurant Group
"I have been responsible for operating restaurant companies for a long time. And I can honestly say, truly, in all of that time, I have never worked with a landlord as open and dynamic in regards of wanting to help their tenants as Codina Partners.
Even before the advent of COVID-19, they were very active in wanting to grow Downtown Doral as a whole and gave us many different opportunities within the community to market ourselves.
Since COVID-19, they have been extremely involved in our wellbeing. They are constantly communicating with us and inquiring how they can help. They're already trying to arrange additional outdoor seating for us (as we are going to be limited with our capacity inside). We didn't ask them to do that, they came up with that idea on their own.
Overall, they have been amazing partners. We've had experiences other tenants where emails and calls go unanswered, but not with Codina Partners. If someone does not answer right away, the call back is almost instantaneous. It's truly the best landlord support that I've ever experienced."
Redefine the luxuries of business. A completely connected office park.
Start-Up Friendly
"Best city in Florida for business start-ups"- BusinessWeek
Pro-Business
"#2 in America's Top 25 towns to live well for its pro-business environment, cultural amenities and highly educated workforce" - Forbes
Live and Work
"#51 in top 100 places to live and launch a business in the United States" - CNN Money
Corporate Hub
Doral is home to major corporate tenants like Carnival Cruises, Norwegian Cruise Line, Perry Ellis International, Blue Cross Blue Shield, Telemundo, The Miami Herald, Univision, Hellman and more.
Growing Workforce
"Doral is the fastest growing big city in Florida"- U.S. Census
Visit Us
Sales and Welcome Center
8551 NW 53rd St Unit #A105,
Doral, FL 33166
Not ready to talk to someone? Check out or FAQs