Doral Unveils New Cultural Arts Center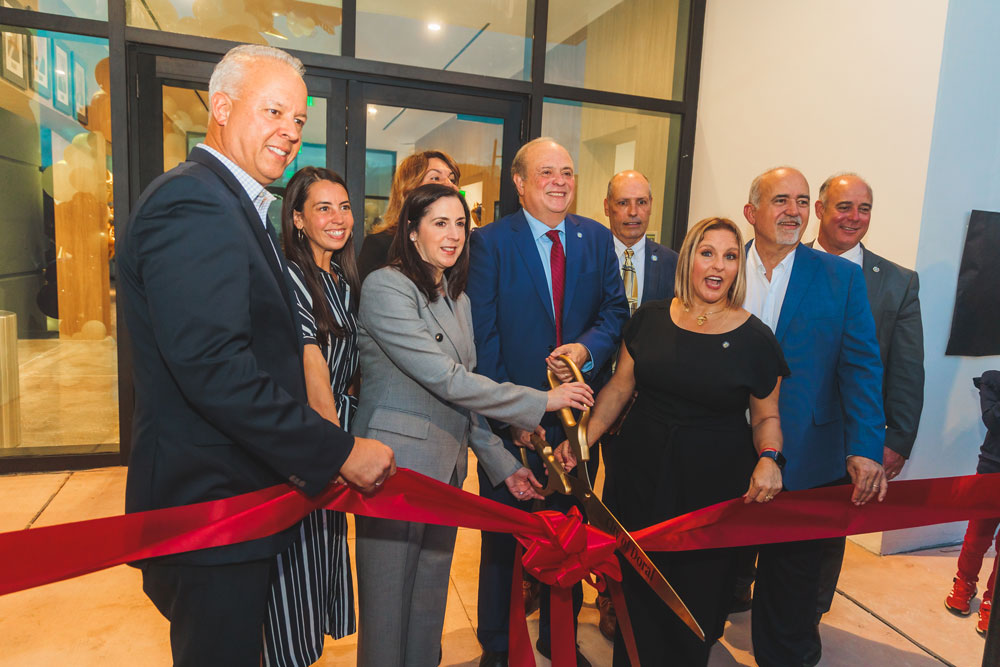 On Wednesday, October 12, 2022, The Mayor of Doral, Juan Carlos Bermudez, along with the city's four Councilmembers unveiled the long awaited Doral Cultural Arts Center. The 14,000+ square foot facility will now be home to art exhibitions from across the region and around the globe. Several instrumental figures who advocated for the new center were in attendance, including Ana-Marie Codina Barlick, CEO of Codina Partners and developer of Downtown Doral. To complement the center's iconic design, which features two interior gallery spaces, a flex/conference space, and a sloped garden with a circular rooftop deck and entertainment space, a large sculpture from Manolo Valdés greets every visitor to the center.
"Every world-class City has culture at its core," said Ana-Marie Codina Barlick, CEO of Codina Partners, the developers of Downtown Doral. "It was always part of our vision for Doral to have a space that would lead it to be embraced as a forward-thinking, cultural center—a place that would enrich the lives of the City's residents and draw ever more arts, cultural activities, and events to this diverse and thriving City."
The center had various pieces and sculptures on exhibition on the night of its grand opening, which included wearable sculptures by Celia Ledon and photography by renowned photographer, Miquel Salome.
The grand opening festivities featured a unique display of art throughout the center, including a wonderful performance and celebration on the rooftop deck–which offers sweeping views of Downtown Doral.
The addition of a Cultural Arts Center further demonstrates how Doral has joined the exclusive array of cultured cities within South Florida–and Downtown Doral, with its many amenities, restaurants and offices, continues to exceed expectations and grow into an ever perfect place to live, work, play and learn in South Florida.
If you are planning a visit to the Doral Cultural Arts Center, visit the center's website.