Downtown Doral Announces 2023 Spring Foodie Festival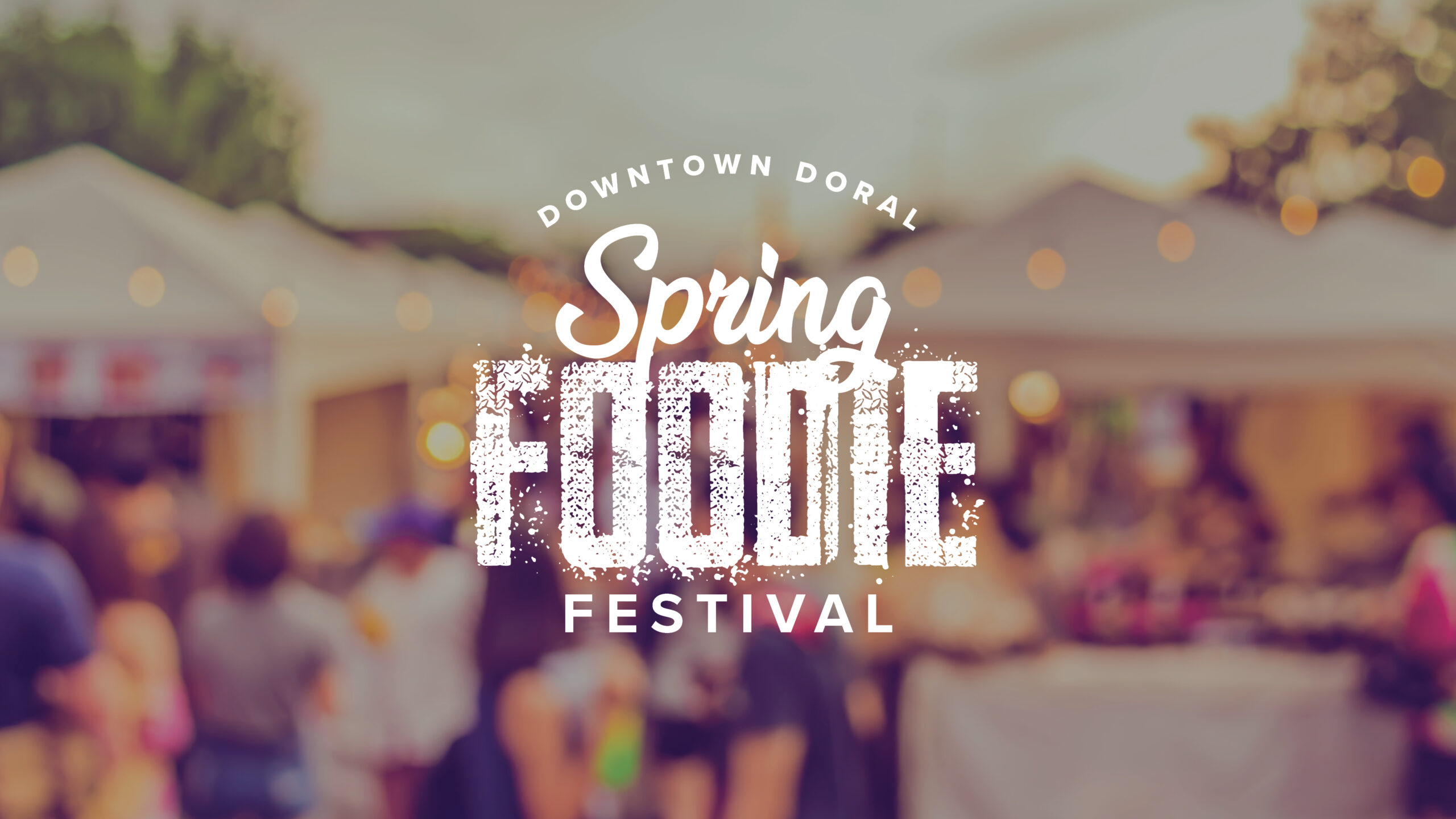 Immerse yourself in the incredible world of Downtown Doral's foodie culture! At our first-ever Spring Foodie Festival, you'll be able to sample cuisines from around the world with your Foodie Pass. Once you secure your Foodie Pass on-site, your foodie adventure around the world begins! You can visit each of the participating restaurants and exchange a ticket from your Foodie Pass for a sample of food, dessert, or a drink. It'll be a one-of-a-kind celebration of the food, culture, and experiences that make Downtown Doral the ultimate food-lovers' destination!
You can get your Foodie Pass on-site by visiting The Plaza at Downtown Doral (8551 NW 53rd Street, Doral, Florida 33166) starting at 11:30am. Restaurants will start serving samples beginning at 12pm and running all the way through to 4pm. There are two different types of passes, depending on how much of a foodie you are.
The Individual Foodie Pass was designed for the "solo muncher." You have a self-proclaimed passion for food and couldn't resist going to this event even though your friends weren't able to join. The pass comes with 8 food samples and 2 drink samples for $79.99.
Then, there's the Couples Foodie Pass—the perfect pairing for the perfect pair! This pass was designed for those who love to do things together—especially when it comes to having a great time! The Couples Foodies Pass comes with 15 food samples and 5 drinks samples. The cost of this pass is $119.99.
And…just in case you don't want the fun to end—and need a bit of a boost—you can purchase on-site a Foodie Recharge Pass. This pass costs $39.99 and gives you an additional 4 food samples and 1 drink sample.
So, which pass is right for you? You have until May 21st to decide. It is recommended you purchase your tickets in advance to make sure you secure your spot. You can purchase via the links below. Use the code FOODIE5 to get $5 off your ticket.
We look forward to seeing you on Sunday, May 21st from 12pm to 4pm. It promises to be a fun-filled event, and…you might just catch a few insta-famous foodie influencers enjoying the festival and some delicious bites!
If you're ready to purchase your pass, you can do so by clicking any of the links below: