Downtown Doral Charter Schools Earn Coveted STEAM Gold Designation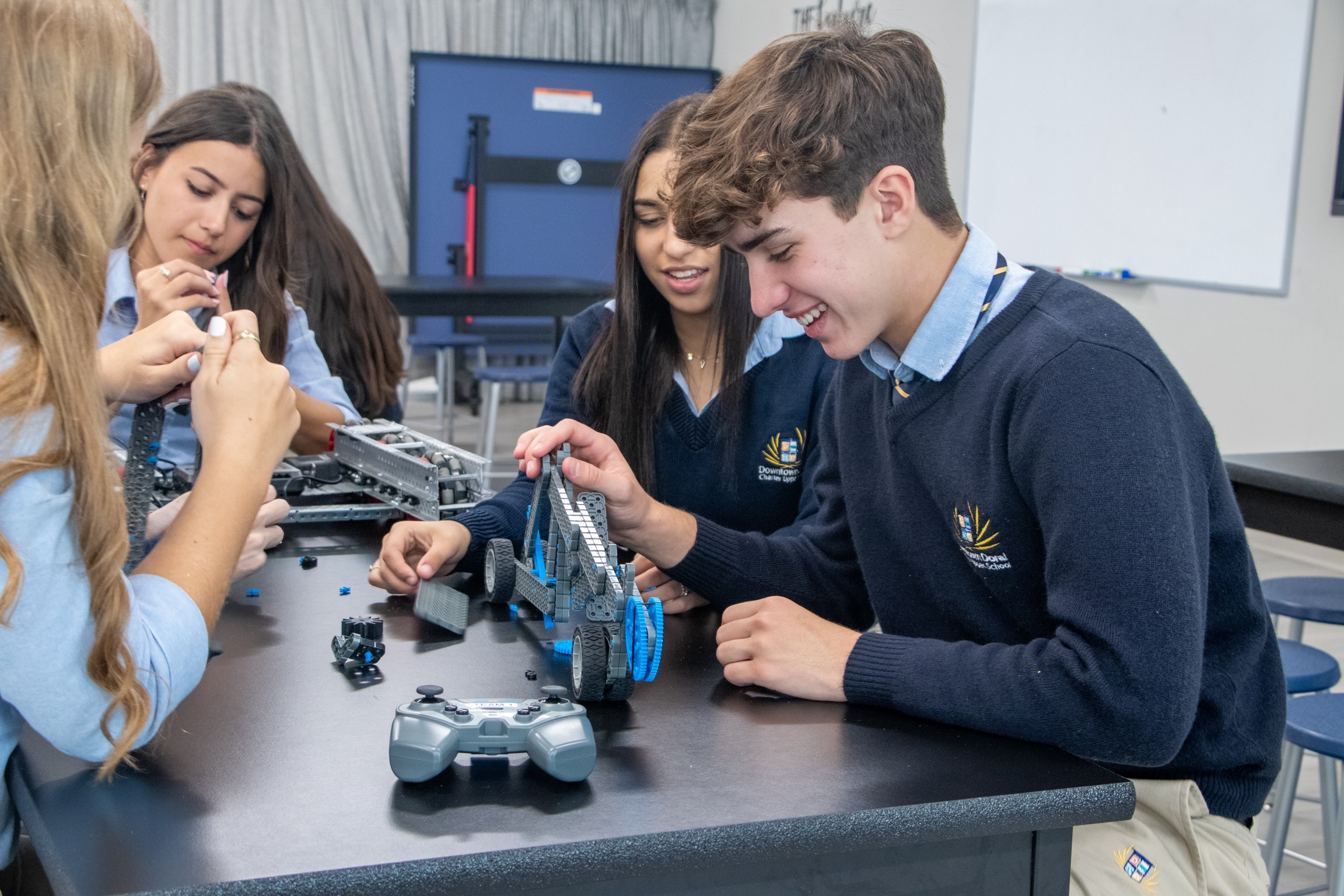 In today's fast-paced and ever evolving world, effective education practices are essential. Teachers, students, and educational institutions must learn to be adaptable and keep pace with changes in the areas of technology, mathematics, engineering, science, and many other advancing fields of study.
To better equip teachers in preparing their students to be successful in a very technical world, the STEM Program quickly took center stage. Its name is an acronym that describes its areas of focus: Science, Technology, Engineering and Mathematics. It is a multi-disciplined approach to teaching that involves encouraging students to not only observe their world, but to question why it works the way that it does. By prompting students to be more inquisitive, their problem-solving skills, especially when working in groups, develop far more efficiently. They also develop and hone practical skills such as how to gather and make sense of information to make more informed decisions.
In recent years, the STEM Program has evolved into the STEAM Program, which has expanded to include the arts. Culture and creativity are an important component of how we learn, and with the addition of the arts, students are being shown the wonderful aspects of our world that are enriched through art and creative expression.
Downtown Doral Charter Schools, which embrace the STEAM Program and guide their education practices based upon it, recently announced that they have achieved the highest-level of STEAM designations—The Gold Designation. Schools that achieve the gold designation have demonstrated through their students and teachers the highest level of proficiency and development because of the STEAM Program. Areas that are considered when making the determination are national tests and assessments, the course offerings of the school, the professional development of teachers, competitions, community partnerships and much more.
By achieving the STEAM Gold Designation, Downtown Doral Charters Schools continue to raise the bar—providing a high-quality, public education to residents of Downtown Doral and the surrounding areas.
Enrolling your child in a school that offers the STEAM Program is a great way to put them one step ahead and prepare them for the challenges of the modern world. By placing your child in a school with the GOLD STEAM Designation, you can be assured that the education they are receiving meets the highest possible standards of the STEAM Program.
If you are interested in sending your child to Downtown Doral Charter Schools for a world-class, multi-lingual education, visit DowntownDoralCharterSchools.org.