Feeling the #DowntownDoralLove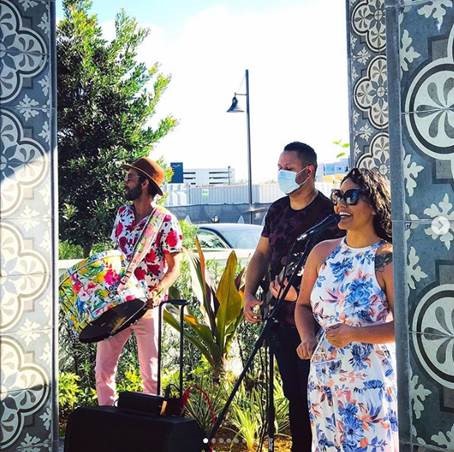 During the COVID-19 pandemic, it is important for our community to stay positive and feel safe. At Downtown Doral we expressed our gratitude to our residents and community members by creating and promoting the #DowntownDoralLove campaign. This program was created with the goal of lifting the spirits of our residents during this challenging time by bringing musical performances and experiences, flower deliveries, cupcakes, seeds, and more. See below for what having the #DowntownDoralLove means to us.
Musical trios roaming the residential communities with a surprise visit to the 5250 Park pool deck
The Easter Bunny hopped around Downtown Doral to bring smiles to families throughout our community.
Flamenco vibes were a crowd pleasers!
More sounds to soothe our minds. Here's a photos of a serenade by award-winning music group, Cravo e Canela, performing for residents of Canarias.