Lock Your Love at Downtown Doral's New Heart of Doral Sculpture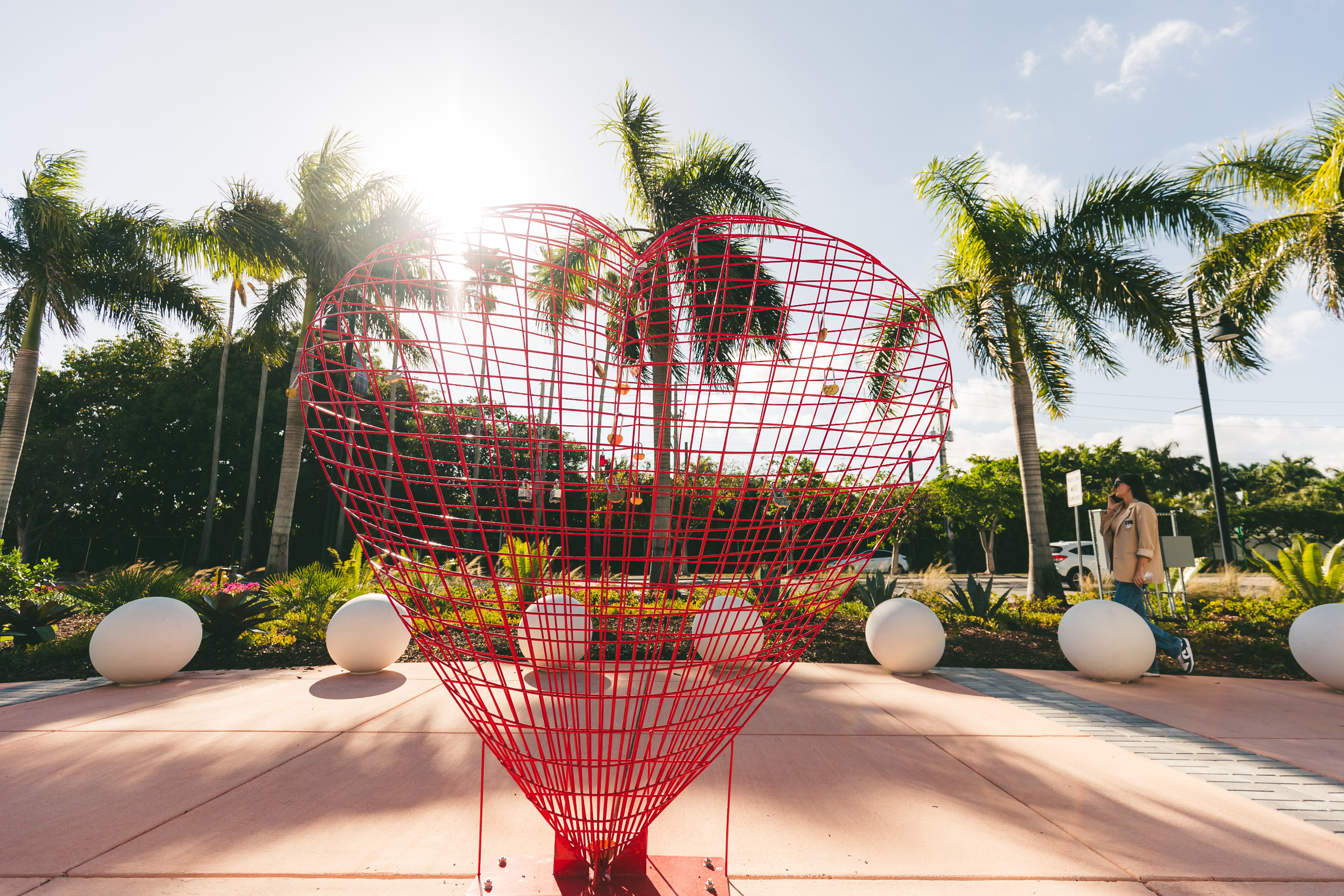 Just like Paris, with its famed 'love lock' bridges, Miami now has its own tribute to love and friendship: the Heart of Doral sculpture. Located in the vibrant Downtown Doral, right in front of Sports Grill, this heart-shaped masterpiece has quickly become a beacon of affection and a symbol of enduring relationships for locals and visitors alike.
Inspired by the long-standing tradition dating back to the 2000s, this unique monument encourages everyone – lovers, friends, and family – to leave their mark and affirm their commitment. In many ways, it invites us to not just witness, but actively participate in creating an art piece that evolves and grows with each lock added.
The steps are simple, yet profoundly meaningful. Bring a lock, ideally one that symbolizes your relationship or bond. Etch both of your names and the date of your relationship on this token of your love or friendship. Then, attach it to the heart sculpture – your love now becomes part of the shared history of Downtown Doral. And as you 'lock your love,' you're making a promise of constancy and strength, a testament to the resilience of your relationship.
We invite everyone to add their love to the Heart of Doral and be part of Miami's growing love lock tradition. Share your special moment with us by tagging @downtowndoral on your social media posts. For those who do not have a lock, heart locks are available for purchase at Doral Orchids. Let's celebrate love and friendship together in the heart of Downtown Doral.
View this post on Instagram
Downtown Doral celebrates love month by adding love locks at the Heart of Doral sculpture.