Meet the #bossladies of the shops at Downtown Doral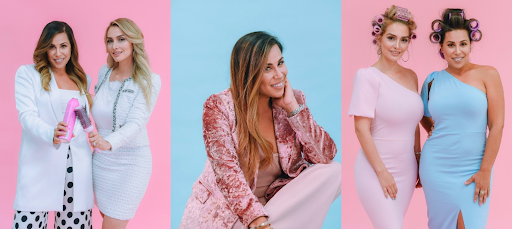 In honor of International Women's Day and Women's History month, we are recognizing the trailblazing female retailers and their impact on their respective industries. From revolutionizing the allergy-friendly baked goods market to creating a new shoe fitting technique for ballerinas to placemaking through music, food, and experiences, Downtown Doral is proudly home to some of South Florida's most innovative female entrepreneurs. Take a few minutes to learn more, follow their businesses on social media, and connect with them!
Ballet Boutique: Gaby Martinez
The Ballet Boutique Company is an international company founded in 2009, by Gaby Martinez, a former ballet dancer and dance teacher for the last 30 years. Gaby decided to start selling ballet shoes in the trunk of her car, in order to reach a better quality of life for her three boys as a single mother.
What once started as a family business is now a corporation with 7 stores in two countries, three websites, and one of the oldest and most beloved dance studios in South Mexico, where different courses of Ballet, Jazz, Tap and Gymnastics are offered in four studios over the week.
Follow the Ballet Boutique on social! (@balletboutiquemiami)
Blos Roses: Diana Hernandez & Karolyn Henao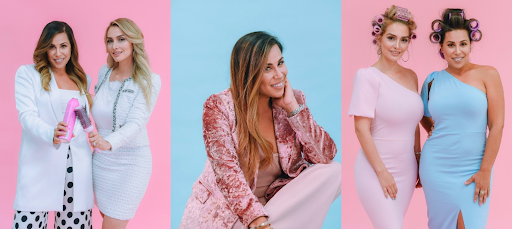 Blos N Roses is a concept like no other that bridges the gap between
high-quality beauty services and time. Blos N Roses introduces the first combo chair where all three services can be performed at once: blow dry, manicure and pedicure in less than 60 minutes -perfect for the modern woman or mommy on the go.
Meet Founder: Diana Hernandez a mom, designer and CEO all-in-one. With years of impressive experience as an industrial designer, art director and business owner, Diana has expanded her portfolio once again with Blos N Roses. As the creative behind The Spot Barbershop, Diana says, "I'm using my expertise in design to deliver more than just a service, my objective is to deliver an experience for every customer that comes through our doors." With the help of her partner, Karolyn, Diana is quickly changing the beauty market in Miami with her innovative concepts.
Meet Co-Founder: Karolyn Henao , a mom, luxury specialist and co-founder. Born and raised in Miami, Karolyn has been working in the local luxury real estate market for the past 12 years and most recently, partnered with Diana Hernandez to launch Blos N Roses. Being a mother of two daughters both under the age of two inspired Karolyn to offer women quality services that are both fast and affordable, making it easy for women to balance it all.
Follow the Blos Roses on Instagram! (@blosroses)
Bunnie Cakes: Mariana Cortez
Owner and Founder of Bunnie Cakes Vegan Bakery, Mariana Cortez jump started her entrepreneurial ventures when her son had an allergy to dairy since birth. "I didn't know much about anything gluten free," says Mariana Cortez. "I called my grandmother and she gave me some cake recipes that I transformed into vegan and/or gluten free recipes."
She had a full time job at the time, but during lunch hours she would go to restaurants with samples of her mini cupcakes to see if they were interested in selling them. She found a couple of restaurants that were interested. She would bake at night after work until 2-3 in the morning. After a couple of months she decided to quit my job and start full time out of my apartment.
From that point, Mariana started looking for investors and lenders.She shortly opened her first location in Wynwood which became a huge success. In 2019, Mariana decided to relocate to Downtown Doral.
Along the way Bunnie Cakes has earned several awards, among the most recognized we have: Best Vegan Bakery in Miami, Best Cupcake in Miami, #2 Best Bakery in Miami in TripAdvisor for three years in a row and the Job Creation Award by Governor Rick Scott.
Follow the Bunnie Cakes on Instagram! (@msbunniecakes)
Simplicity Blossom: Erika Retes

Owner of Simplicity Blossom, Erika Retes, started her journey when she found out her daughter had very sensitive skin. For years, she would search for artisan soaps, until one day she decided to make her own. She quickly saw improvements in her daughters skin and started to give soaps to her family and friends. Today, she is owner of a pop-up shop in Downtown Doral, selling artisan organic and botanical grade soaps, scrubs, lotions and soy candles.
Follow the Simplicity Blossom on Instagram! (@simplicitybyerika)
The Doral Yard & della bowls: Della Heiman

Founder and CEO of The Doral Yard, The Wynwood Yard and della bowls.
Della Heiman's desire to make healthy food affordable and accessible to all was the catalyst for della bowls, a globally-inspired, plant-based, fast-casual concept. After testing the concept in Boston, she moved to Miami in 2014 to open the first store.
The Wynwood Yard, Miami's first culinary incubator and community hub, was galvanized by Della's experience attempting to find a location for della bowls in Miami. She realized that there was a great need for a platform to foster the development of innovative Miami food, culture, design and fitness entrepreneurs.The Wynwood Yard operated as a thriving community hub from 2015 to 2019, until the leased property was sold. It was a labor of love and sweat that included raking gravel, which Della did herself in the early days, and fending off proverbial locusts of all kinds. della test kitchen was a prototype restaurant within The Yard, designed to gather and adapt to community feedback in real time.
In 2019, she partnered with Joe Furst, one of the driving forces behind Wynwood's revitalization, to bring the Yard concept to Downtown Doral. The Doral Yard, an expansion of the original Yard.
The Doral Yard, opened in fall 2020, is an indoor space with a full bar and a micro food hall. It also offers outdoor seating in an expanded outdoor dining area on Main Street, which was converted to a pop-up arts-and-culture-filled pedestrian activation in the summer of 2020 due to COVID.
When it is completed later this year, The Doral Yard will be a 20,000-square-foot venue, including a live music stage, six culinary vendors, two bars and Barbakoa by Finka, a full-service restaurant helmed by Chef Eileen Andrade.
The Doral Yard includes a della bowls location within The Yard.
In terms of the Doral Yard, she is most excited to introduce the vibrant melting pot of culinary entrepreneurs, live music and cultural events that her team is brewing together in collaboration with local Miamians. She explains: "Our company's culture is fueled by the core belief that building dynamic relationships with like-minded creatives, organizations, and entrepreneurs leads to the most profound outcomes for our community."
Follow The Doral Yard on Instagram! (@doralyard)