Pura Vida Makes Its Official Debut In Downtown Doral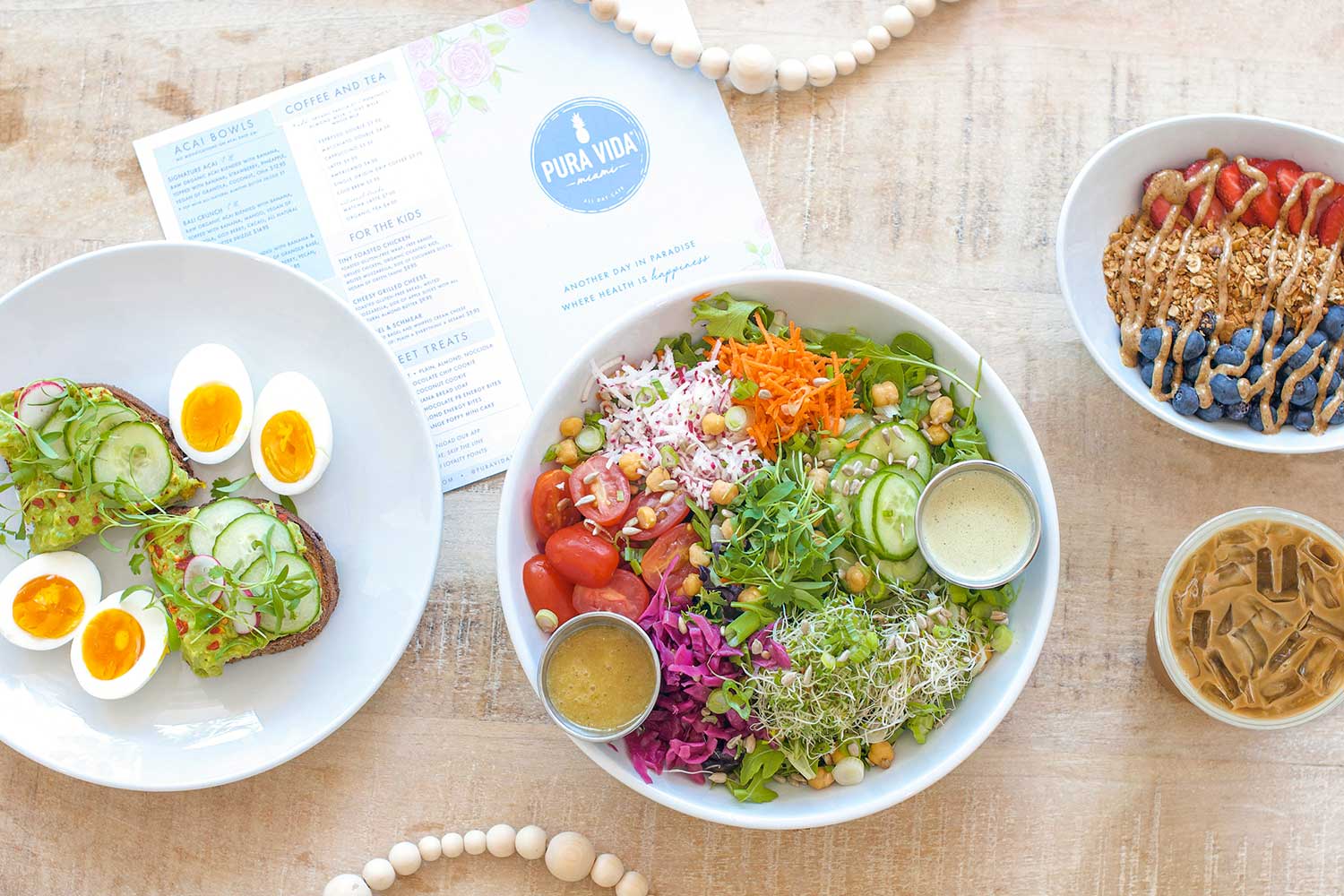 The all day, healthy food café, Pura Vida has become a local phenomenon that attracts not only those looking for a health-conscious meal, but also those looking for delicious foods bursting with flavor. Now, this incredible café is making its debut in Downtown Doral.
Founded under the principle of "health is happiness", Pura Vida was started by a husband and wife who were looking to make healthy eating accessible to everyone at any time of day. From the smallest ingredients to the largest, every element of every meal is meticulously sourced to ensure it is free of antibiotics, as well as other contaminants and additives that are widely prevalent in food. The focus at Pura Vida is to give the highest amount of care to all the ingredients that make up the meal—giving the highest priority to quality and where the food is sourced.
Downtown Doral will be the café's 12th location, joining other notable locales including Miracle Mile in Coral Gables, Sunset Harbour in Miami Beach, Brickell, Aventura, and West Palm Beach, among others. The Downtown Doral location will be located on the east side of the retail area, across from the center's newest pizzeria, DC Pie Co.
The location embraces the soft, airy, and tropical style that the café's other locations are known for—creating an inviting atmosphere that is relaxing and enjoyable. It will also feature certain menu items that will be exclusive to this location, which will keep visitors coming back to find out what unique delights await them. In addition to the creative options unique to the Downtown Doral location, they will also have the same entrees and bowls fans of Pura Vida simply can't live without.
The grand opening of Pura Via in Downtown Doral will take place on Friday, March 10th from 11am to 2pm. Creating the vibe for the celebration will be DJ Anna De Ferran, and the first 200 guests will enjoy a free raspberry pistachio tart—unique to the Downtown Doral location!
Be one of the first to welcome Pura Vida to Downtown Doral!