The Rapidly Expanding Fitness Phenomenon, Sweat 440, Opens Studio in Downtown Doral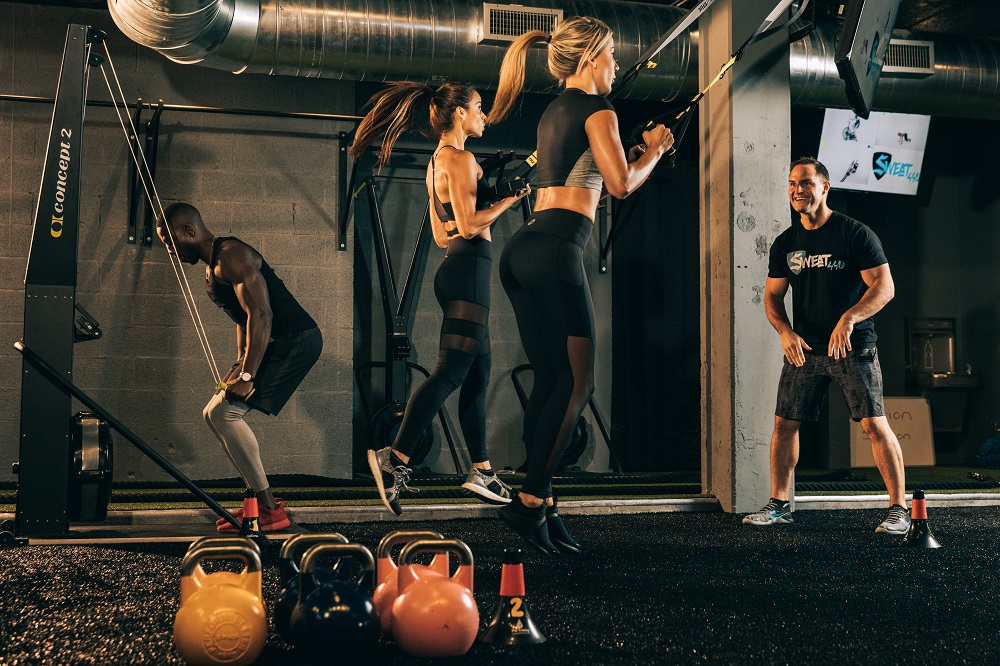 What's the biggest excuse for not hitting the gym? You guessed it, because we don't have time. As if no fitness studio could possibly solve the issue of members getting to the gym in time for their group training class, Sweat 440 arrived with a solution–a new fitness class that starts every 10 minutes. The rapidly expanding fitness brand offers members the ability to jump in and start a new class up to six times per hour.
Their entire strategy for helping your achieve your fitness goals is based on circuit training. This seasoned method of training consists of a series of stations that focus on a particular muscle group. Every 10 minutes, participants switch stations–a total of four change-outs. After the workout is complete, you have accomplished a full and challenging 40-minute long workout that is sure to energize your healthy lifestyle. Hence the name, Sweat 440–work up a sweat across four stations, and all within 40 minutes!
The acclaimed fitness studio has now opened a studio in Downtown Doral, making it convenient for those who live, work, and play in the Downtown Doral area to enhance their fitness routine. Depending on the day, a different muscle group is focused on:
Mondays: Lower Body and Core
Tuesdays: Upper Body and Core
Wednesdays: Core and Conditioning
Thursdays: Lower Body and Core
Fridays: Upper Body and Core
Saturdays: Full Body
Sundays: Full Body
If you're looking to supercharge your healthy lifestyle, visit Sweat 440 in Downtown Doral and speak to one of their knowledgeable and helpful staff. They'll explain to you the benefits of membership and get you well on your way to meeting your fitness goals!