Watch The Big Game at Downtown Doral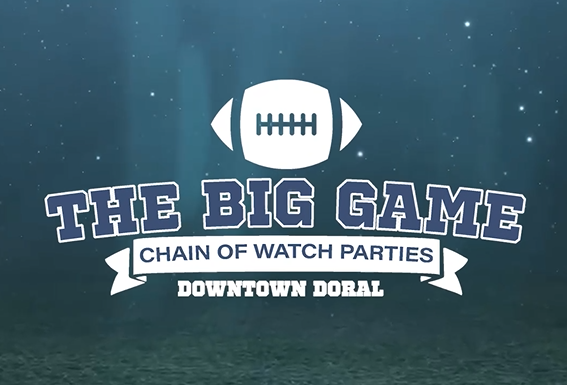 The plays, the commercials, the half-time show and the all around good times that come with the Big Game are something you don't want to miss, and Downtown Doral is offering a incredible chain of watch parties that will help you keep the excitement going! Visit any one of these locations and you'll be able to watch the game while you enjoy great food, drink and company.
Sports Grill
The Doral Yard
DC Pie
For select restaurants, reservations are strongly encouraged to make sure that you are able to secure a spot for your party at the desired time. Click any of the links above to make your reservation.
May the best team win!